Flat roofing is the ideal choice for many businesses.
Every business needs a reliable roof overhead, and yours is no exception. Protection from the elements is a necessity to keep your property, equipment, and inventory from becoming damaged. Whether your commercial building is large or small, our team at Roofwise is here to provide the high-quality materials and installation you deserve to ensure your commercial roof offers excellent performance for years to come.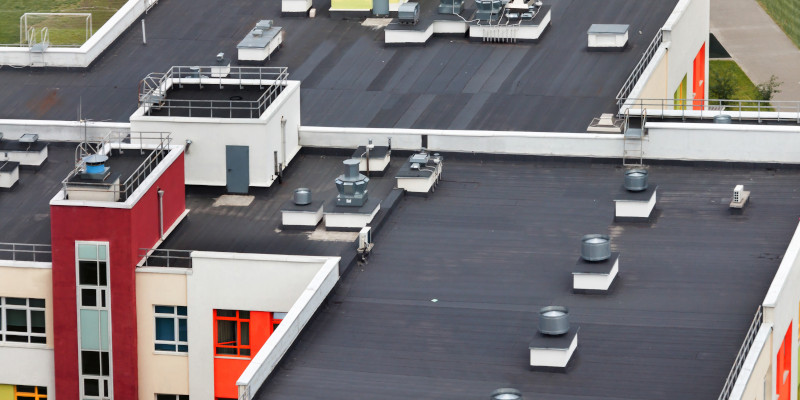 Commercial flat roofing is often the best choice for businesses because of its durability and versatility. It allows for easy maintenance and cleaning since there is no need to navigate a steep slope, and a flat roof is suited to a variety of functions. It can even be used as a place to store equipment like air conditioning units. There are also plenty of roof coatings we can apply to provide flexible protection for your roof. And when you consider that commercial flat roofing is extremely cost effective due to its affordable materials and ease of installation, it's the clear choice for your commercial property.
If you need commercial flat roofing in Apex, North Carolina, we are the company for the job. With an Unlimited NC General Contractors License and a team of experienced technicians, we are prepared to install your commercial flat roofing in the correct manner while being mindful of your time. You can count on us to complete the work in a timely fashion as well as provide competitive pricing and the best warranties. Contact us today to discuss your commercial flat roofing needs.
---