Commercial foam roofing offers many benefits for your building.
Commercial buildings have unique roofing needs in terms of weather protection, durability, and cost-effectiveness, among other things. As a result, not all types of roofs are suitable for commercial structures. However, there are still plenty of roof options available to businesses, and commercial foam roofing is one of them.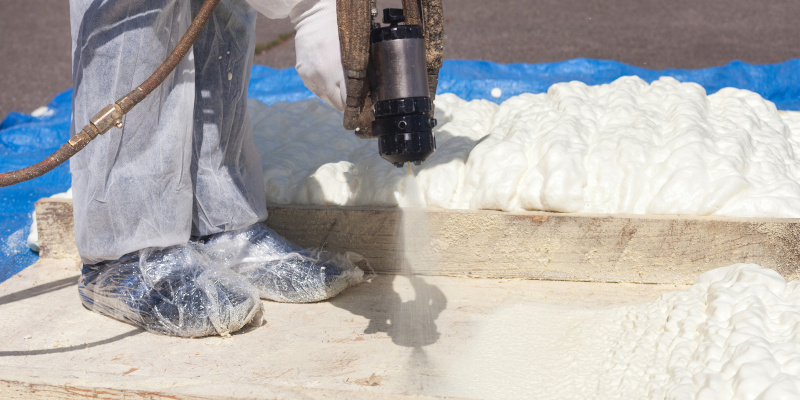 If your commercial roof needs replacing, foam roofing may be the right option for you because of its many benefits. Commercial foam roofing, also known as spray polyurethane foam (SPF) roofing, is a system that can offer your roof exceptional protection from water intrusion. Its dense, closed-cell design helps to prevent leaks and eliminate sagging where water tends to pond. Its seamless configuration also helps to prevent moisture problems. In addition to creating a waterproof barrier, commercial foam roofing insulates your building, helping to maintain a comfortable indoor environment and reduce your heating and cooling costs significantly. There are many more benefits as well, such as durability, sustainability, and affordability, and our team at Roofwise is here to help you claim them.
As a roofing company with an Unlimited NC General Contractors license, experienced technicians, and a commitment to providing the best value for our customers, we are prepared to provide your commercial foam roofing in Apex, North Carolina. You can rely on us to handle the job with care as well as provide competitive pricing and exclusive warranties. To learn more about commercial foam roofing and what it can do for you, contact our team today. We're here to answer your questions.
---