Protect your commercial roof from damage with our roof cleaning service.
Your commercial roof is meant to protect your building from the elements and debris, but that also means it gets fairly dirty in the process. If your roof is covered in leaves, twigs, dirt, or stains, there's more at stake than just your roof's appearance. Contaminants can damage your roofing materials over time and leave your property vulnerable, so it's important to clean your roof every so often. In Apex, North Carolina, we're the company to do it for you.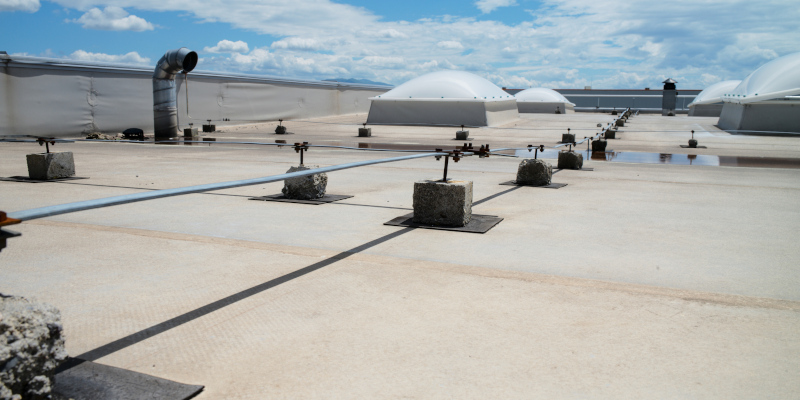 At Roofwise, we offer commercial roof cleaning to businesses of all sizes in the area. Whether your roof is affected by debris or a buildup of harmful contaminants like algae and mold, we will make sure to clear your commercial roof of these to prevent your roofing materials from deteriorating. Our technicians work attentively to ensure thorough results and always practice safety while on your roof. In addition, we strive to provide long-lasting results in a timely manner, so you won't have to wait long until your roof is in great condition again. Once we have finished removing debris and contaminants from your roof's surface, we'll inspect our work, be on our way, and leave you with a roof that looks its best and is prepared to do its job for years to come without being hindered by buildup.
If you are interested in commercial roof cleaning, you can put your trust in our team. We are fully insured, highly skilled, and committed to providing excellent customer service. Contact us today to schedule commercial roof cleaning at your property.
---