Contact our professionals for your commercial roof installation project.
Whether you want to build your business from the ground up or simply remodel the roofing of your current business, you'll want to get professional commercial roof installation experts to help you out.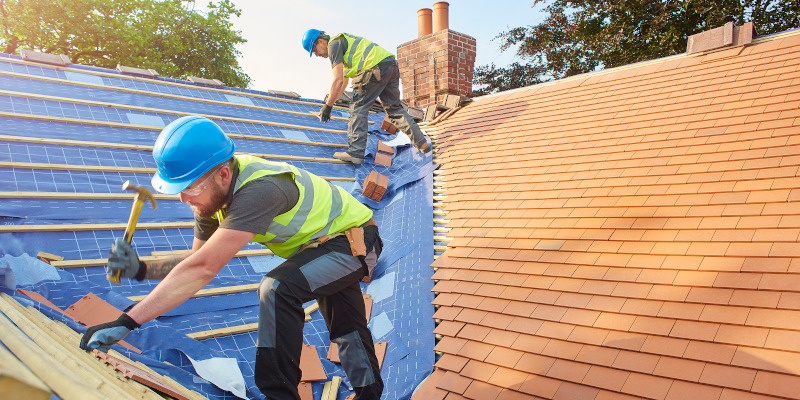 Depending on the size and shape of your building in Apex, North Carolina, our roofing experts might recommend one of these types of roofing systems:
Built-up roofing (BUR). BUR roofing uses layers of roofing materials to ensure durability and water resistance.
Metal. Metal commercial roofs are most often made of corrugated steel, making them incredibly durable and very energy-efficient compared to other materials.
Ethylene Propylene Diene Terpolymer (EPDM). This affordable, lightweight option is typically made of recycled materials and can be recycled once it's no longer usable as a roofing system. EPDM is being used more frequently for commercial roof installation projects due to its high tensile strength.
Polyvinyl Chloride (PVC). This single-ply roofing material is created using ethylene and chlorine, which combine to form an impressively durable material. It's frequently used by manufacturers and restaurants, since it's naturally resistant to a wide range of chemicals and extreme heat.
Modified bitumen roofing. Sometimes called "mod bit" roofing, modified bitumen is made from asphalt and a special type of chemical polymer to increase its flexibility and resistance to extreme temperatures.
Selecting a commercial roof installation service can be a difficult task, especially if you're not sure what kind of roofing system is right for your business. For further assistance, reach out to our professionals at Roofwise! Our friendly technicians can answer your questions and find a roofing solution that will fit your needs and budget.
---