Discover the benefits of commercial modified bitumen roofing.
Sometimes called "mod bit roofing," modified bitumen roofing is created using layers of roofing fabrics and bitumen. During the manufacturing process, raw asphalt is mixed with polymers like plastic or synthetic rubber to increase the strength and flexibility of the final roofing product.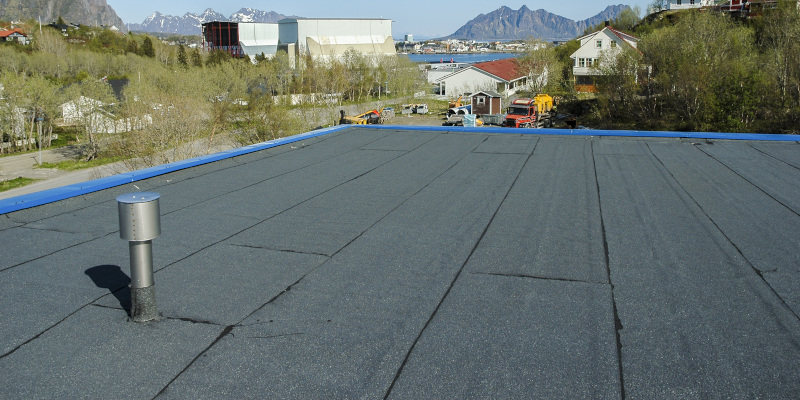 Due to its durability and strength, modified bitumen roofing is best suited for flat or low-slope roofs that get a lot of foot traffic. Additionally, when installed properly, this type of roofing system can also provide business owners with these ongoing benefits:
Water resistance. Modified bitumen roofing is most commonly applied using torches to melt the asphalt to the underlying roofing material. This forms a watertight seal that can protect your building's interior from water damage.
Customizability. There is a wide range of colors to choose from, in addition to different levels of reflective materials. Some types of mod bit roofing colors can help reflect sunlight, leading to lower energy costs during the hottest months of the year.
Flexibility. The construction and installation of mod bit roofing ensures that it can react and adapt to different weather conditions without losing its structural integrity. It can flex and bend slightly to accommodate changes in temperature, humidity level, and more to better protect your building.
Easy maintenance. This kind of roofing system is easy to maintain and repair, which can make it the most cost-effective option for lots of business owners.
For more information about commercial roofing options in the Apex, North Carolina region, reach out to our professional team at Roofwise! Our reliable experts are ready to answer your questions and schedule you for a consultation today.
---