Protect your business with a flat commercial roof.
Roof systems are utilitarian, but their purpose is to maintain the watertight integrity of the structure and keep the contents dry throughout the year. Commercial flat roofing is the clear choice for your building, and if you need to replace your roof, you need to make sure your roofing contractor will do a good job.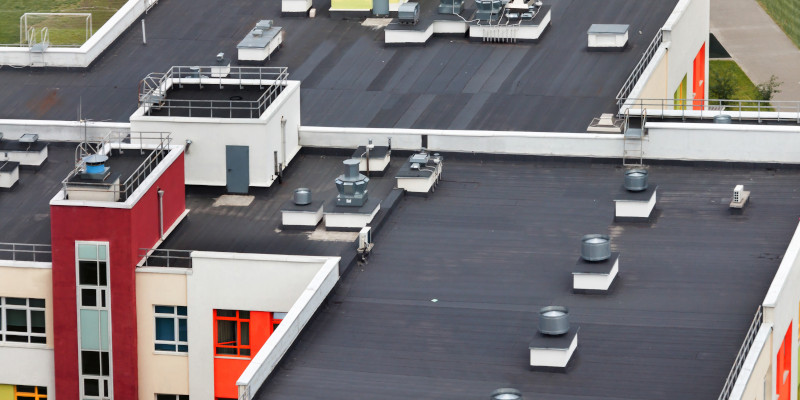 At Roofwise, we will do more than just a good job replacing your commercial flat roofing – we will also go above and beyond to ensure the excellence of the process and the superiority of the final product. You want durability from your new roof, and we are here to deliver along with the reliability and professionalism you want from your contractor.
As we tear off your old commercial flat roofing, we will not let the excess materials get scattered all over your property and pose a safety threat to the people who visit your building. Our signature approach controls debris at the highest point, protecting your property and maintaining its cleanliness throughout the replacement process.
With our undeniable expertise, we are the best choice for your commercial flat roofing project. We take great care of our commercial customers, and it shows in the quality of the work we perform and the way we manage roofing projects.
Your commercial flat roofing project starts and ends with us. Contact us for an estimate and to learn more about our approach to roofing.