Our technicians use a proven method when performing commercial roof cleaning.
Over time, the roof on any structure takes a lot of abuse. It's constantly exposed to the harsh climate conditions, including rain, wind, and sunshine. Additionally, air movement blows contaminants into the roof, where they can settle and create stains and discoloration. The roof plays a role in the overall appearance of a commercial building, and it can affect the first impression of those who visit it. Whether you have potential clients, employees, or tenants visiting your structure, it's important to make sure their first impression is a good one. Maintaining the appearance of your building is essential, and that includes making sure the roof looks its best.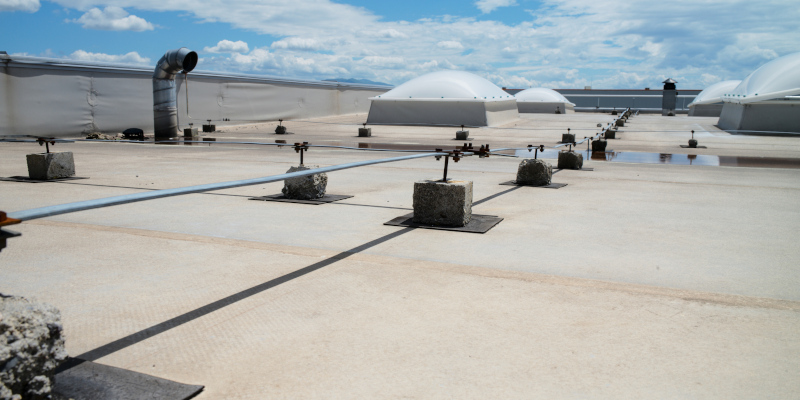 Beyond the cosmetic effects, a dirty roof can cause other issues as well. The buildup of certain materials and contaminants can erode the roofing materials, shortening their lifespan and increasing the risk of moisture damage and other interior problems. You can count on our team at Roofwise to perform high-quality commercial roof cleaning services. We work with clients located throughout the Raleigh, North Carolina area to provide a range of roofing services. However, what sets us apart from other roofing contractors is our ability to clean and refresh various types of roofing materials.
Our technicians use a proven method when performing commercial roof cleaning. It's gentle enough to use on nearly any roofing material, yet effective at removing algae, moss, mold, dirt, and other contaminants. Contact us to find out more about this service or explore whether your structure would benefit from commercial roof cleaning.
---