We offer roof coatings to protect homes, multi-family properties, and businesses.
A roof is probably the most important element of any residential or commercial structure as it is essentially the only thing preventing rain, hail, wind, sunlight, and debris from damaging the interior. And although roofs are meant to be highly durable and long lasting, they are still vulnerable to damage.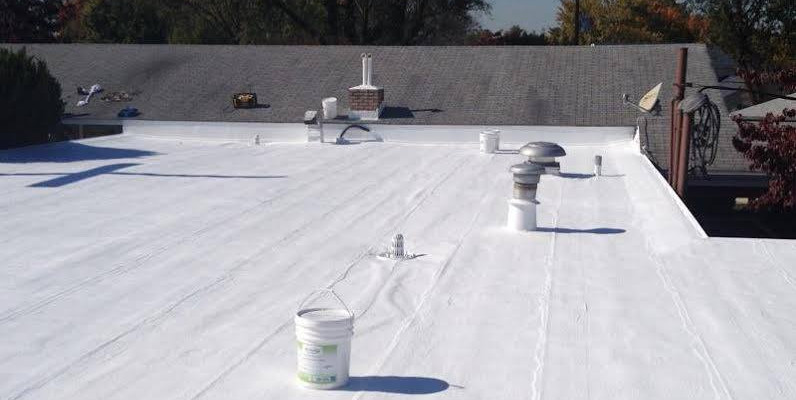 To help protect your roof from minor damage and premature replacement, our team at Roofwise provides a variety of roof coatings that create an added layer of protection on your roof. The result will be more flexible roofing materials that extend the life of your roof significantly, and you can rest with the knowledge that you have saved yourself quite a lot of money.
From rubber roof coatings to urethane modified acrylic, our options are suitable for many different structures, including homes, multi-family properties, commercial buildings, industrial buildings, and more. We would be happy to discuss the benefits of these coatings in more detail so you can be well-informed about each of them before you decide whether they are right for your needs.
From there, you can rely on our experienced technicians to apply the coatings with attention to detail and the utmost professionalism. We'll take the time to ensure the best results and leave your roof prepared for a variety of conditions.
If you are interested in roof coatings for your property in Apex, North Carolina, contact our team today for more information or to request an estimate. We would be happy to answer your questions and help you make wise decisions concerning your roof.
---