Improve your roof with a flat roof coating.
Your roof can function without a flat roof coating. But it will function better when you have our team at Roofwise apply a coating to your building's roof. If you are on the fence about whether to have a coating applied or not, we highly recommend flat roof coatings for the following reasons: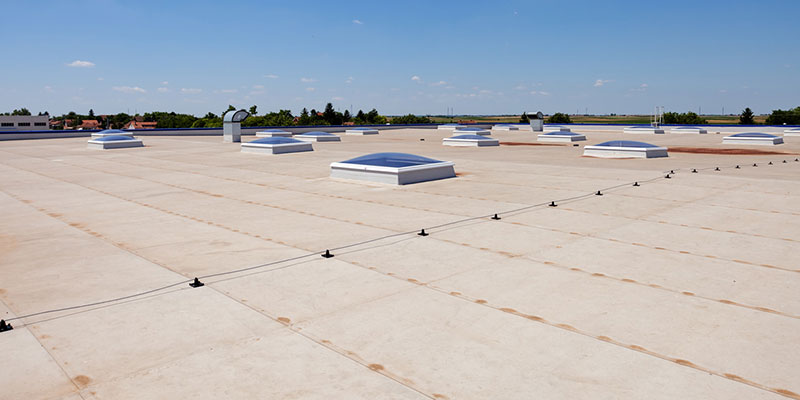 Reduced energy consumption—A white or reflective flat roof coating will not absorb the rays of the sun and will reflect them instead. This will keep your building cooler, which can help you significantly decrease energy costs.
Prevents roof leaks—A flat roof coating can give your roof an extra layer of protection. This can prevent damaging roof leaks and also reduce mold and mildew development caused by excess moisture accumulation.
Extends roof lifespan—Replacing your building's roof is a major investment. A flat roof coating can enhance your roof's durability and extend its lifespan by a few extra years.
Our team carefully and precisely applies flat roof coatings to commercial and industrial buildings throughout the Raleigh, North Carolina area. We can also provide advice on the different types of coatings, so you choose the best possible option for your building.
Enhance the efficiency and longevity of your building's roof with a coating carefully applied by our roofing experts. For a quote on flat roof coating or to learn more about the application process, contact us today.