At Roofwise, we recommend and use a variety of roof coatings on both residential and commercial properties. Some of these include shingle roof coating, industrial roof coating, urethane modified acrylic, flat roof coating and rubber roof coating. Each type of roof coating has its own benefits, so we wanted to share with you several common roof coatings and why we might recommend them.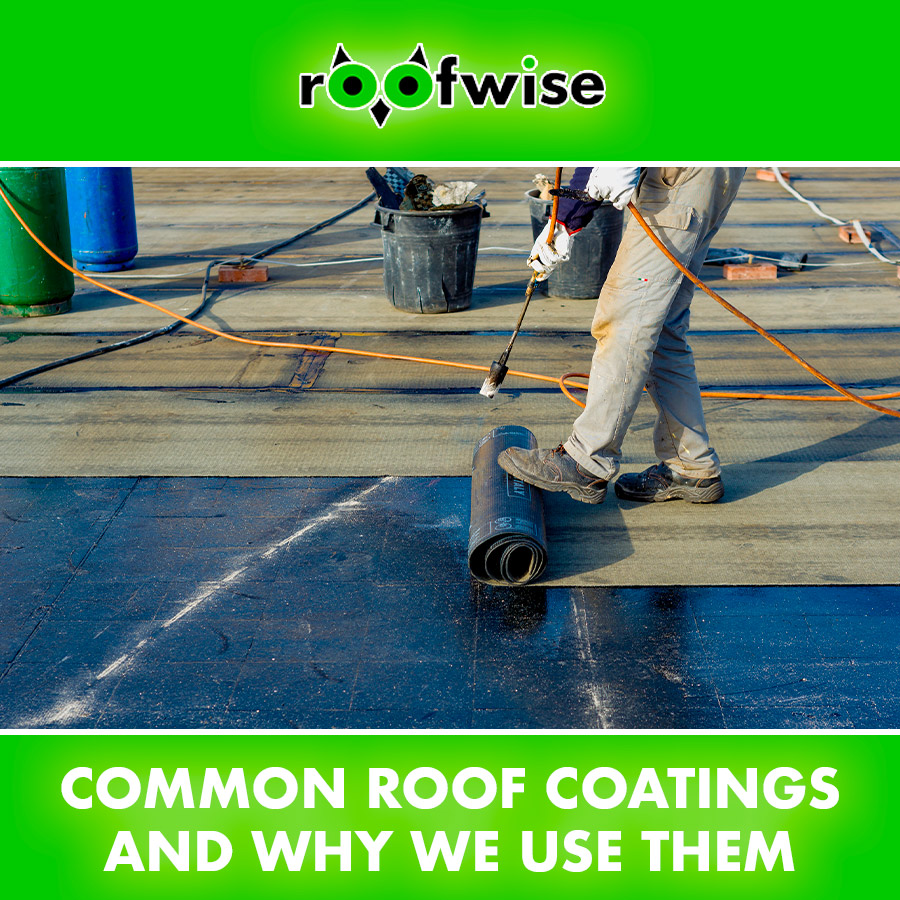 Acrylic coatings: These types of roof coatings help your roof resist damage from UV radiation and even weather hazards like hail. They can also save money on your energy costs as they drastically reduce the temperature of your roof's surface, even on days that are 85 degrees or hotter. They do not hold up well to ponding water and can only be applied at certain times of the year, with the best applications happening on low humidity days over 50 degrees.
Polyurethane coatings: If you are going to have regular foot traffic on your roof, polyurethane can withstand this activity. Usually, two different types of polyurethane are used as a base and topcoat. Together, they are impact resistant, durable and UV stable.
Rubber coatings: One type is a fluid applied asphaltic rubber coating and it is an economical way to extend the life of your roof and improve its waterproofing characteristics.
Silicone coatings: If you are likely to have ponding water on your roof, silicone may be your best option. It provides good UV protection as well and withstands extreme temperatures.
If you want your roof to provide better protection and reflect more heat, roof coatings can help you achieve your goals. There are many variables to consider, including different formulations, uses, application methods and the types of roofing materials on your property, but we can help you find the perfect coating for your needs.