Whether your roof is reaching its 20-year mark or you've recently had some weather damage or otherwise, you have roughly two options for your roofing needs: roof restoration or roof replacement. Here's how to decide whether you need a restoration or replacement.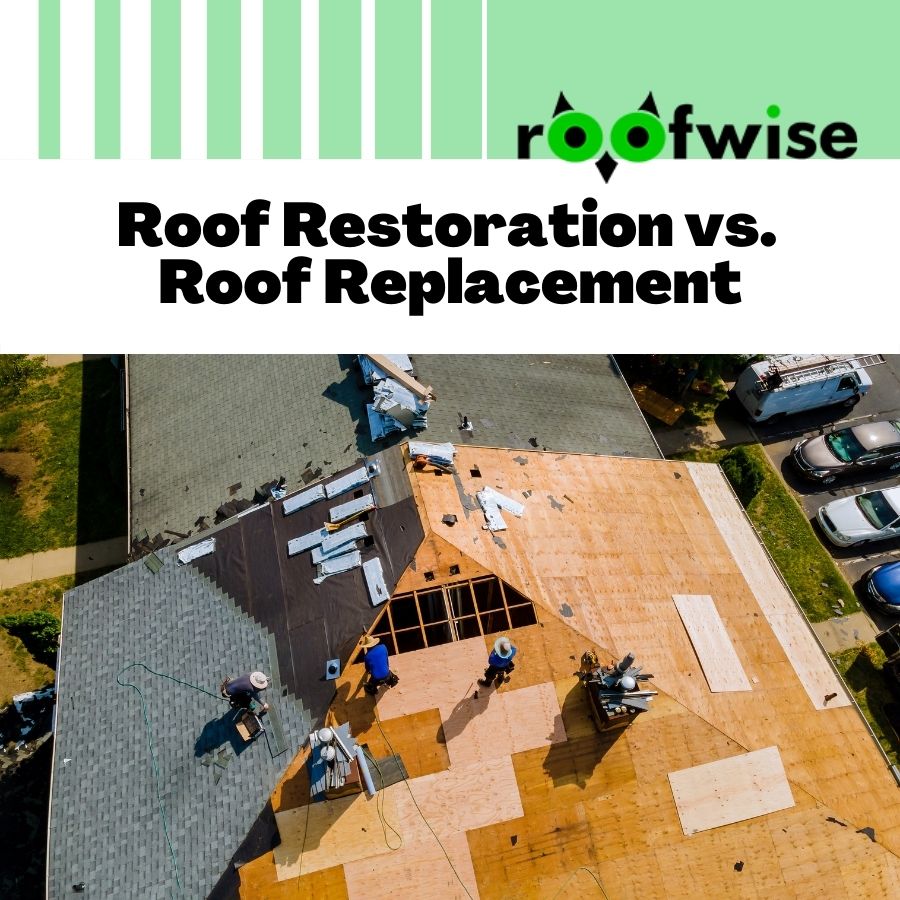 Consider the size of the problem: If your roof just needs a small fix or a bit of patching, you can usually settle for a simple roof restoration. However, we'll have one of our qualified roof inspectors check the extent of the problem to make sure the issue isn't much larger than it seems at first glance. If that's the case, we might then recommend a roof replacement instead.
Consider the condition of the materials: Even if your roof has been through a fire, flood, windstorm, or otherwise, it doesn't necessarily call for a roof replacement. If most of the roofing materials are still salvageable and in decent condition, a roof restoration is a perfectly viable and more affordable option.
Consider the age: Most often, you can expect your roof to last up to 20 years. Once it starts to get past that 20-year mark, the shingles might start to warp or even bald a bit, and it's usually not just in one spot on the roof but all over. At this point, it's best to consider a roof replacement instead of attempting a roof restoration. That way, you can trust in more lasting protection for your roof rather than risking having to call us again so soon after the attempted restoration.
Roof restoration can be significantly more affordable and still prolong the lifespan of your roof in comparison to a replacement. However, sometimes it's not the most viable option. If you're not sure if you need a roof restoration or replacement, just give us a call at Roofwise.