At first glance, it may sound funny that we use foam as a roofing material. Generally, commercial foam roofing is a polyurethane product. It is sprayed and then expands, allowing it to level the roof to reduce the ponding of water. It also fills in any tiny cracks and gaps that may exist in your current roofing material. It can conform to all shapes and can be applied directly onto many other types of roofing materials, including wood, metal, asphalt, shingles and concrete. Because you don't need to tear off the old roofing, the installation of commercial foam roofing can often occur without a major disruption of the day-to-day operation of your facility or business.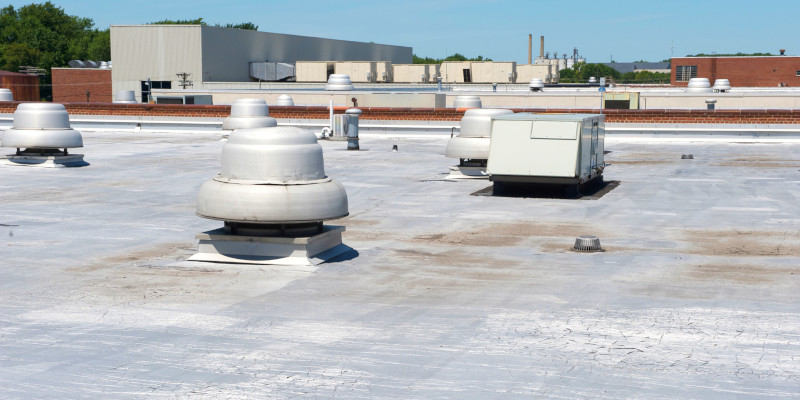 Here are some of the many reasons to consider adding commercial foam roofing to your commercial property:
Easy to install: To prepare for installation, the existing roof must be thoroughly cleaned. Other than that, installation is a straightforward process. It is important that your installers are trained and experienced with the material, though.
Environmentally friendly: This material is environmentally friendly in several ways. First, it makes your building more energy efficient by creating a barrier that blocks heat transfer, air and moisture. This can save you money on your monthly utility bill. It also produces little to no waste during its long life, with no ozone depleting ingredients, low VOCs and no chlorofluorocarbons.
Long lifespan with easy maintenance: With proper installation and biannual inspections and maintenance as needed (application of a silicone topcoat as needed), commercial foam roofing can last up to 50 years. It removes seams and reduces the likelihood of leaks and needed repairs.