The roof is one of the most important parts of any commercial building because it helps protect the rest of the building and your employees. That's why you should be prepared to take action when you notice the need for a roof replacement, whether you have peeling shingles or have noticed other damage. Here's what you can expect from a commercial roof replacement.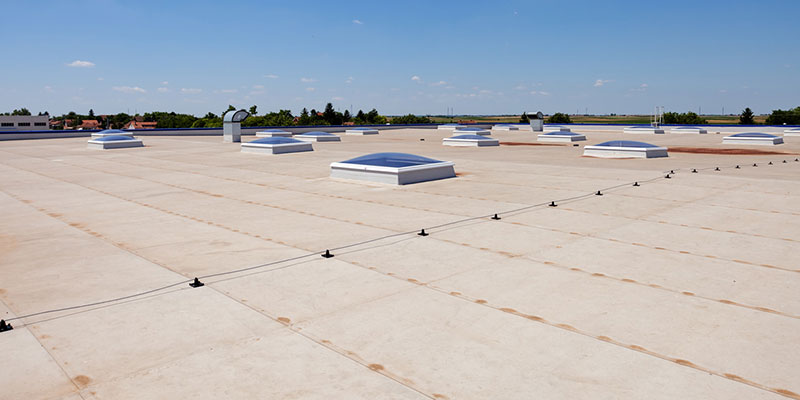 New Materials: A commercial roof replacement will remove and replace all the old roofing materials to ensure the best quality. We will strip all the old shingles or other materials from the roof, replace the underlayment to protect the roof and your building, and install new and higher-quality materials. We work with a variety of commercial roofing materials, including commercial foam roofing, commercial flat roofing, and modified bitumen roofing.
Renewed protection for your roof:  No matter the materials used for your commercial roof replacement, you can trust that there will be a renewed protection for your roof. Such protection should last anywhere between 15-30 years if your roof is properly cared for.
No hang-ups in permits or pricing: Unlike some roofing companies, we will not run into any hang-ups in the commercial roof replacement process due to permit issues and exceeding monetary limits from the city. We have a general contractor to apply for any necessary permits for the job, so there won't be any issues or pauses in our work.

A commercial roof replacement has a bit more involved than your basic residential roof replacement, but it should still go just as smoothly as if the roofing was for your home. Give us a call today to learn more.