Get the most out of your roof with our expert roof inspections.
A roof inspection is a comprehensive evaluation of the condition of your roof. It is an important step in maintaining the health and longevity of your roof and ensuring your home's safety and comfort. Roof inspections can help you determine how much, if any, of your roof will need repair or replacement and how soon that work will need to be done. By being proactive about identifying potential issues early, you can make necessary repairs before they become major problems, saving you time and money in the long run.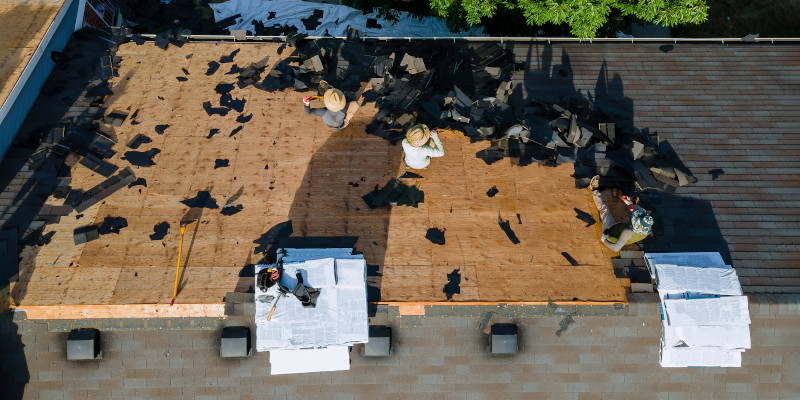 If you're a resident of Apex, North Carolina and are concerned about the integrity or condition of your roof, our team at Roofwise can perform a complete roof inspection to put your mind at ease. We'll come to evaluate the current roof's condition and suggest necessary repairs, making sure we communicate our findings clearly every step of the way. If we find anything needing repair or replacement, our skilled contractors will work with you to create a plan to handle the situation promptly and efficiently.
During a roof inspection, our experienced technicians thoroughly examine your roof, including the shingles, flashing, gutters, and other components. They will look for signs of damage, such as missing or damaged shingles, leaks, and structural damage. Once the inspection is completed, we will recommend any necessary repairs.
Regular roof inspections are one of the best ways to extend the life of your roof and prevent costly repairs. Don't wait until it's too late; schedule your roof inspection appointment with us today.
---