We've transformed the way to replace a roof.
Your typical roofer will tell you that it's inevitable tons of nails, fiberglass, and asphalt will get dumped and scattered in your yard when they replace your roof. Luckily, there's a better way, and it's the process we use at Roofwise during roof replacement projects.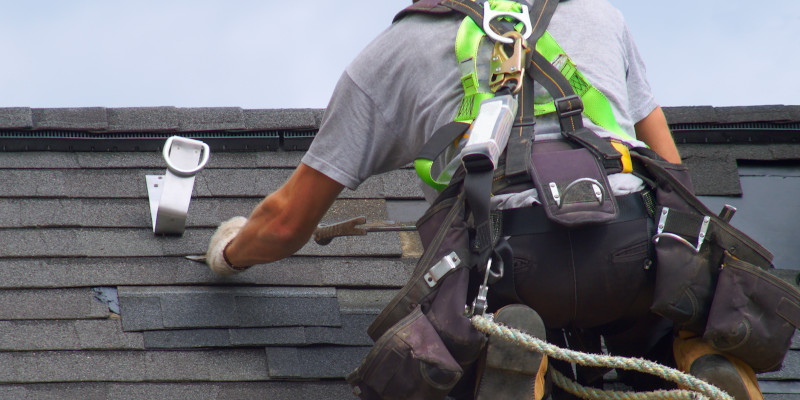 You still get new underlayment, shingles, etc. when we replace the roof of your Raleigh, North Carolina area home. And we still get rid of all the old roofing materials during the project. But we've invested time, energy, and money into coming up with a superior method to replace roofs, redefining what homeowners, contractors, and building owners think of as "roofing."
We don't spread out thin tarps over plant beds, bushes, and walkways below your roof and hope that, by some chance, they'll catch all the debris that falls down during the replacement process. Instead, we maintain control of leftover shingles, asphalt, and fiberglass as we work by using a specialized process and an Equipter.
Beyond our unique approach to debris management, we're a GAF Master Elite Contractor, a designation that puts us in an elite class with only 2% of contractors in the country. This lets us provide enhanced GAF warranties, which provide a level of coverage our competitors can't come close to. We also hold an unlimited NC General Contractor's License, maintain millions of dollars in general liability insurance, and are a Certified Green Roofer.
Professional, thorough, and customer-focused, we're undeniably your best choice for your roof replacement project. Contact us today and talk to us about replacing your home's roof.
---