We're the right roofer to install your new roof.
Installing a new roof on any type of property of any size is a messy job. Most roof installations produce around 3.5 tons of debris, and if your roofer doesn't do things right, old shingles, underlayment, rusty nails, and other debris will end up scattered throughout your yard. This debris can wreak havoc on your lawn and garden beds, damaging plants and shrubbery you work hard to maintain.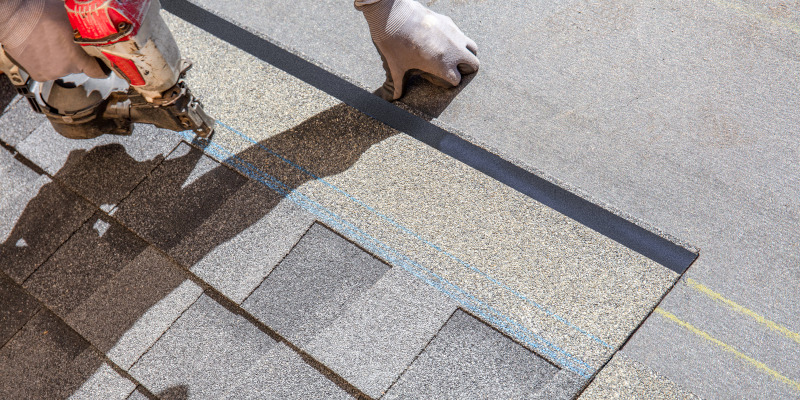 At Roofwise, we do roof installation differently. Instead of spreading thin tarps over plant beds and shrubs and hoping these sheets will catch all the nails, asphalt, and shingles falling down from your roof (unlikely), we maintain control of this debris from the top of your roof until it reaches the ground. When possible, we use an Equipter (a trailer-like piece of equipment) that we can move around your yard, so it sits over important mature bushes, plants, trees, and flower beds while we work. This lets us proactively gather and catch debris without ever letting it hit the ground.
In addition to our signature approach to debris management, we are a GAF Master Elite Contractor. Fewer than 2% of contractors in the U.S. earn this designation, and it lets us provide enhanced warranties from GAF on new roof installations. We also hold an unlimited NC General Contractor's License, maintain millions of dollars in liability insurance, and are a Certified Green Roofer.
Homeowners throughout Raleigh, North Carolina trust us to replace their roofs, and you should, too. Schedule a roofing consultation with us today to find out more about letting us install your new roof.
---