Trust us to handle your next roof replacement!
A roof replacement involves removing and replacing an existing roof with a new one. Roof replacement may be necessary if your roof has reached the end of its lifespan, is severely damaged, or if you are looking to upgrade your roof to a more energy-efficient or durable material.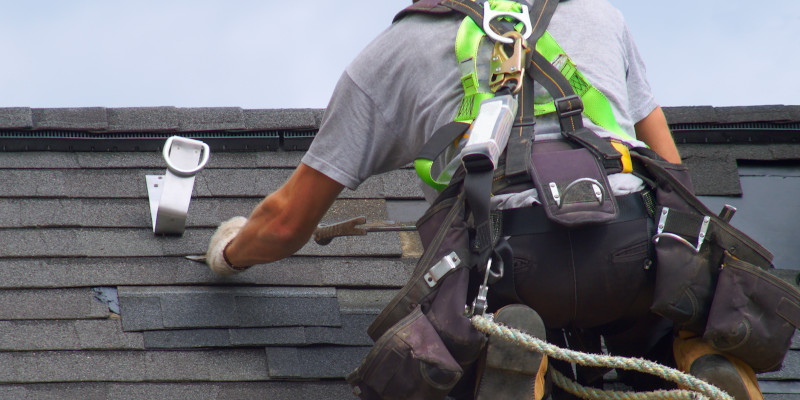 It is important to address roofing issues promptly, as a damaged or poorly functioning roof can lead to expensive repairs and cause structural damage to your home or building. A roof replacement will provide you with a new, properly functioning roof that will protect your building and keep you and your family safe.
At Roofwise, our team of experienced and certified roofing experts offers top-quality roof replacement services. As one of only 2% of contractors in the U.S. designated as a GAF Master Elite Contractor, we can provide GAF warranties that afford our clients a level of coverage that most roof replacement companies cannot. Before a replacement, we will assess your roof to determine the best course of action. If a roof replacement is necessary, we will provide a detailed estimate and timeline for the project.
In addition to our work's quality, we prioritize safety and customer satisfaction. We will ensure that all necessary safety precautions are taken during the roof replacement process, and we will keep you informed every step of the way.
When you choose our roof replacement services, you can be confident that you are getting the best value for your investment. We use only the highest-quality materials for our roof replacements, ensuring that your new roof will last many years. Our competitive prices and commitment to excellence make us the go-to choice for roof replacement services in the Apex, North Carolina area.
Don't let a damaged or worn-out roof compromise the safety and comfort of your home. Contact us today to schedule an appointment for a roof replacement consultation. Trust us to provide a reliable, high-quality roof replacement that will protect your property for years to come.
---