Although there are a number of other options when it comes to roofing materials, asphalt shingles remain the most popular choice. Our experts at Roofwise can attest that there are good reasons for this, and we want to share that knowledge with you. In this article, we'll be going over three benefits of asphalt shingle roofing to help you decide if they are the right choice for your needs.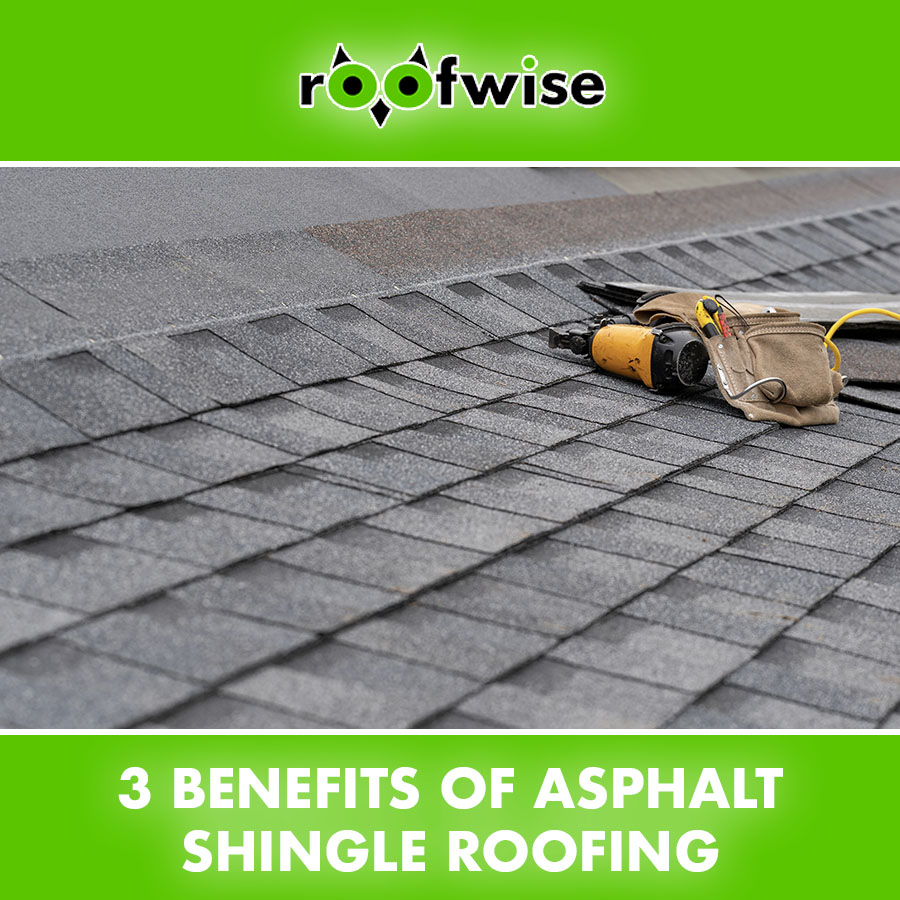 Affordability- One reason that asphalt shingle roofing remains popular is that it is one of the most affordable options on the market. Our team understands that a roof replacement represents a significant investment for most homeowners, and we are here to ensure that you get the most value for that money. We offer high-quality shingles and expert roofing services to make sure that your roof gives you the reliable performance you deserve.
Effectiveness- Although the lower price of asphalt shingle roofing can explain some of its continued popularity in the face of its competitors, it can't account for all of it–in other words, people don't buy shingles because they're cheap; they buy them because they work. Asphalt shingles are resistant to fire, wind, and weather in general, and they have a proven track record of protecting homes.
Low Maintenance Requirements- Lastly, asphalt shingle roofing remains popular because it requires relatively little maintenance during its lifetime. Once our experts are finished replacing your old shingles with new, you'll be able to relax and count on many years of reliable protection. Our team is committed to the highest standards of professionalism and workmanship, so you can rest assured that you will get the best value from your new roof without having to constantly fuss over it.