The roof is a key structure for any home, so it's not surprising that roofs are designed to last. According to most estimates, a residential shingle roof should last at least 15 years and up to 30. The actual lifespan of your roof will depend on a number of factors, including local weather conditions and previous maintenance. Our team at Roofwise wants to help you do what's best for your home, so we have put together a brief guide on how to tell if it's time for a roof replacement. If you notice any of the following, we encourage you to reach out to our experts:
Curling shingles – If your shingles are starting to curl around the edges instead of lying flat, you may be due for a roof replacement. This happens as the shingles age, as the years of sun exposure cause them to warp.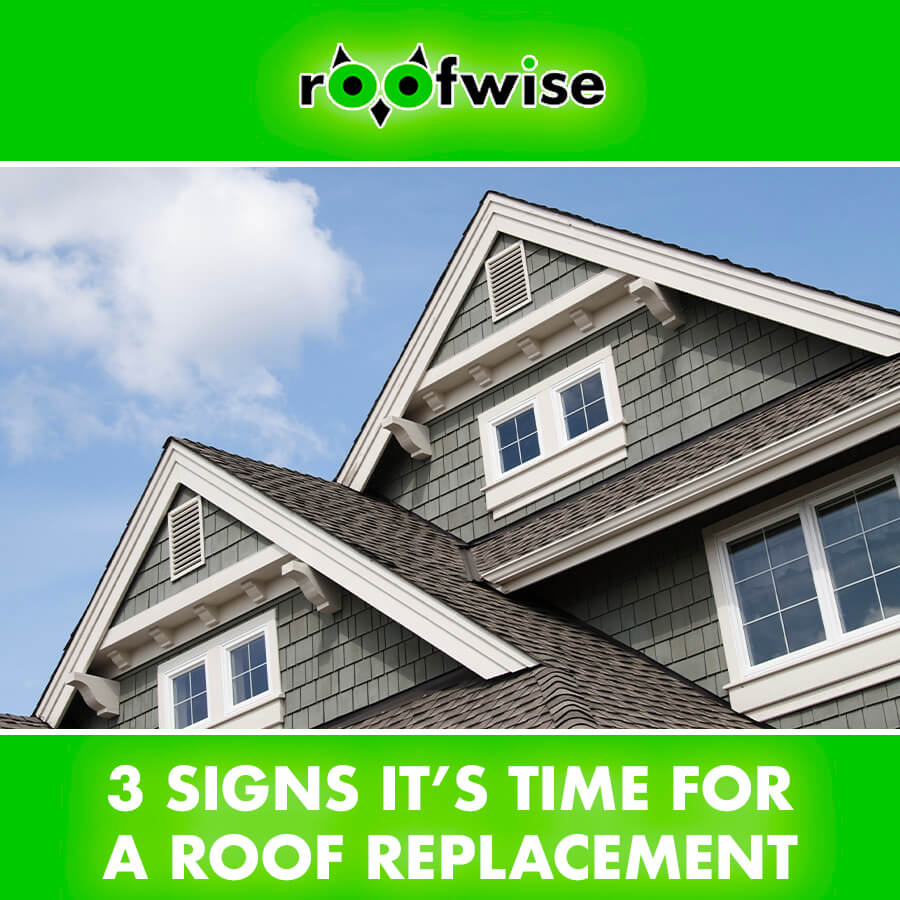 Moss growth – Another sign that you may need a roof replacement in the near future is moss growing in the cracks between your shingles. This is more than a cosmetic issue, as the moss will hold moisture close to your roof and likely lead to further damage. If you see moss on your roof, we encourage you to call us to provide the reliable, high-quality solutions you deserve.
Bald spots – Lastly, if your shingles are starting to develop bald spots where granules are missing, you probably need a roof replacement. This is another effect of age, and it means that your shingles are nearing the end of their lifespan.
If you suspect that it's time to replace your roof, you can turn to our team to get the expertise, professionalism, and high-quality results that you deserve.