While your roof is designed to last for a long time, it will eventually need to be replaced. Here at Roofwise, we want to help you do what's best for your roof and your home as a whole, and as part of that goal, we provide excellent roof replacement services. In this article, we will go over a few ways to tell whether you need a roof replacement—if you notice any of the following signs in regard to your roof, we encourage you to give us a call.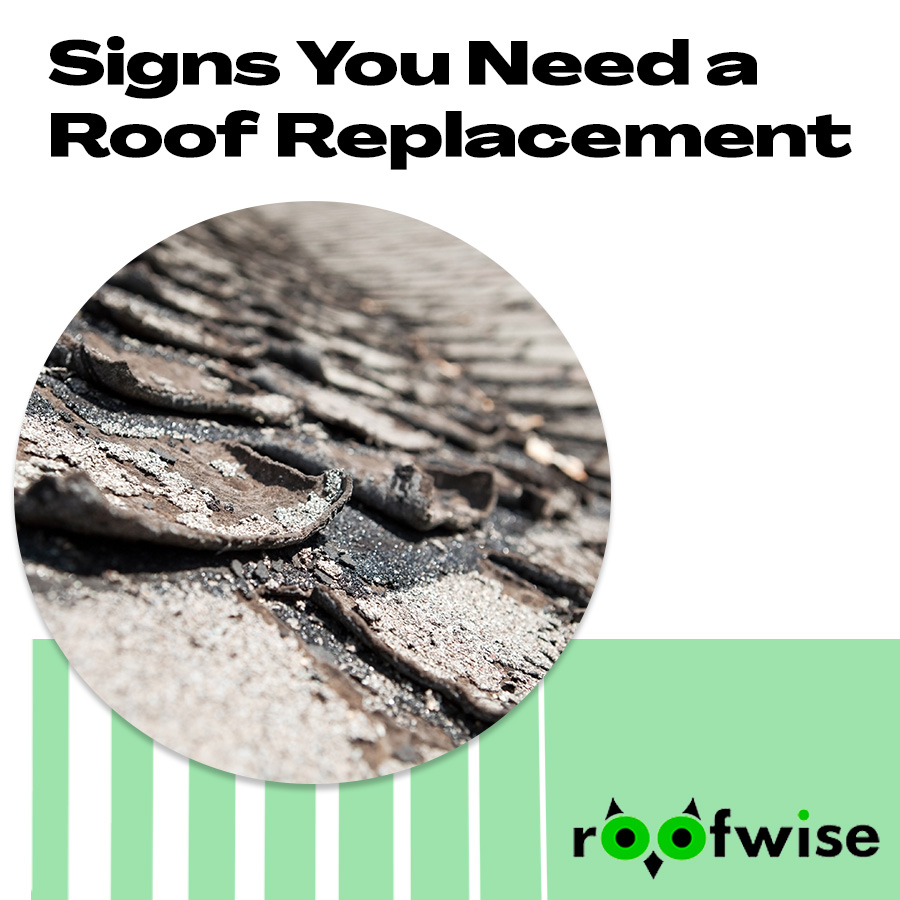 Age. One of the easiest ways to determine whether it's time for a roof replacement is to consider the age of your existing roof. If your shingle roof is over 20 years old, it needs to be replaced, as 20 years is the maximum lifespan for that type of roof. Even if your roof isn't quite that old yet, you may still need to have it replaced if it is exhibiting other problems such as the ones below.
Shingle Condition. Another thing to look at in order to determine whether you need a roof replacement is the state of your shingles. If your shingles are cracked, or are starting to curl up at the edges, it means that they are nearing the end of their lifespan and will need to be replaced soon. You should also get your roof replaced if your shingles are balding or shedding asphalt granules.
Appearance. Finally, if your roof is looking old and worn, it may be time to consider a roof replacement. If you are dissatisfied with the appearance of your roof, you should at least have it inspected to check for possible issues, then decide whether to replace it based on the results.