When many people are shopping for their residential roofing contractor, they are thinking about the bottom line – how much will it cost? But the real question you should be asking yourself is what kind of value you will get for your investment. This includes the quality of the materials used as well as the type of workmanship demonstrated by the roofing contractor and crew on the day of your installation. At Roofwise, we are confident that we offer great value to our residential roofing customers – thanks to the combination of our professionalism and expertise, our use of the best products and exclusive warranties, and our customer-centered approach.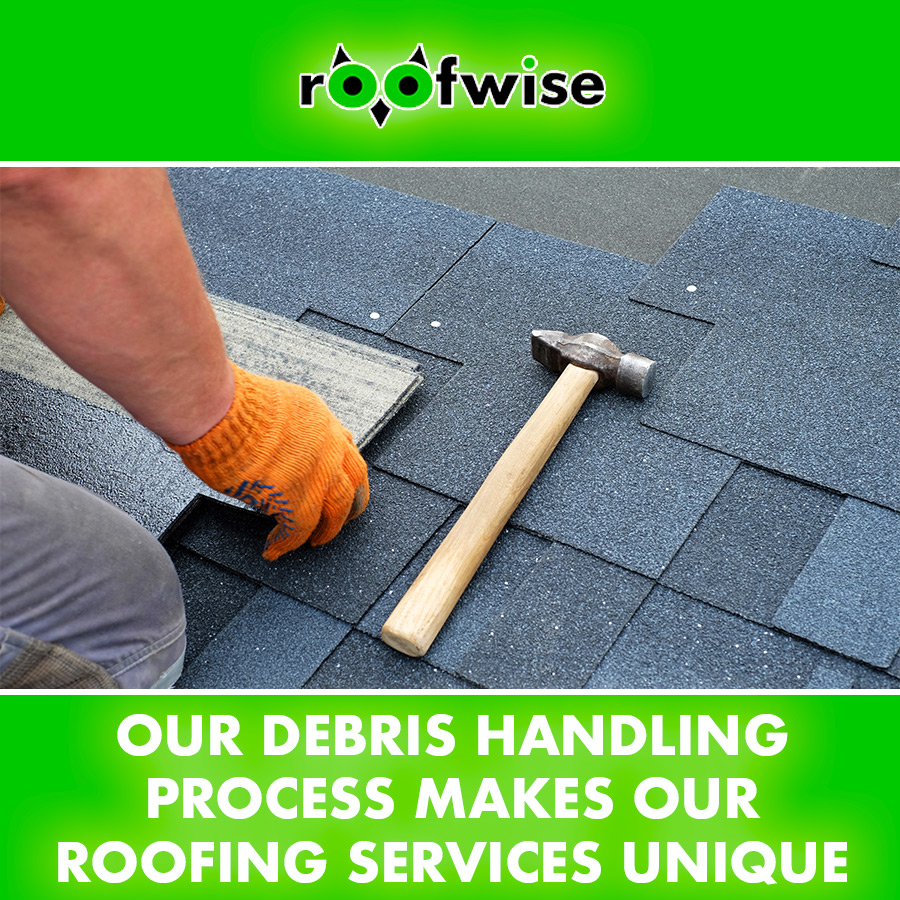 When we come to replace your roof, we will treat your property like it is important to us, because it is. We demonstrate our care for your property best through our unique approach to debris management. Many residential roofing companies simply drape thin tarps around the exterior of your home and push the roofing debris off onto these tarps and onto your flowerbeds, your bushes and anything else you have around the perimeter of your home. Do you really want over 3 tons of debris and over 10,000 nails on your roses? Probably not, and we wouldn't either.
We use "eave stops," which are angled stainless steel retainers around the gutter line of your roof. These allow us to push the debris down the roof without knocking it off the edges. Then we use an Equipter, a specialized piece of equipment, to off-load the debris from your roof so it can be loaded into a dump trailer or tarp that is carefully positioned away from your landscaping. Does this process take longer? Absolutely, and it requires discipline and additional training for our crew. But it is worth it because it protects your property better and makes a safer environment around your home during and after your roofing installation.