You may have prolonged calling a roofer and getting the roof installation process going because you thought you could get your current roof to last a little longer. But this isn't always the right approach, and if you notice any of the following signs, it's time to call us sooner rather than later for a roof installation quote.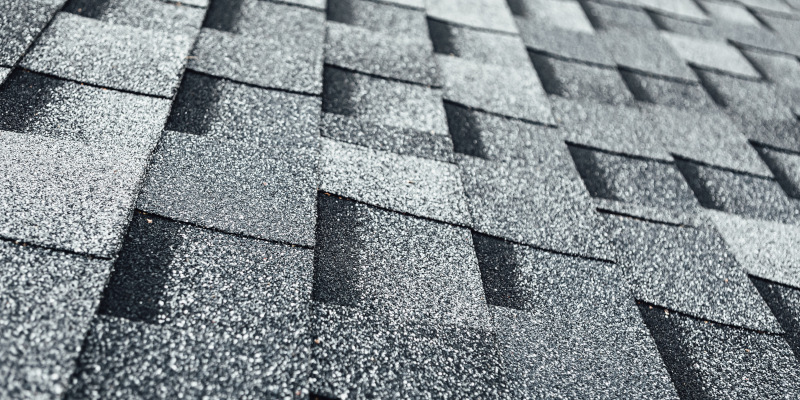 Cracked shingles—It's normal for a few shingles to crack or deteriorate on your roof over time. But if you have whole sections of deteriorating shingles, it's time to call us for roof installation.
Leaks—Does your roof leak from the ceiling or in your attic? As your roofing materials weaken, they can let moisture into the rest of your house. This leaking may be most prevalent during rainstorms.
Sagging roofline—When you look at your home from the outside, your roofline should be straight and strong. Although a framing issue can cause sagging, if your roof has started to sag in certain spots, this can also be caused by a water-saturated roof deck.
Constant repairs—Does it feel like you're always fixing your roof? A roof that needs to be repaired constantly due to damaged shingles or leaking should probably be replaced.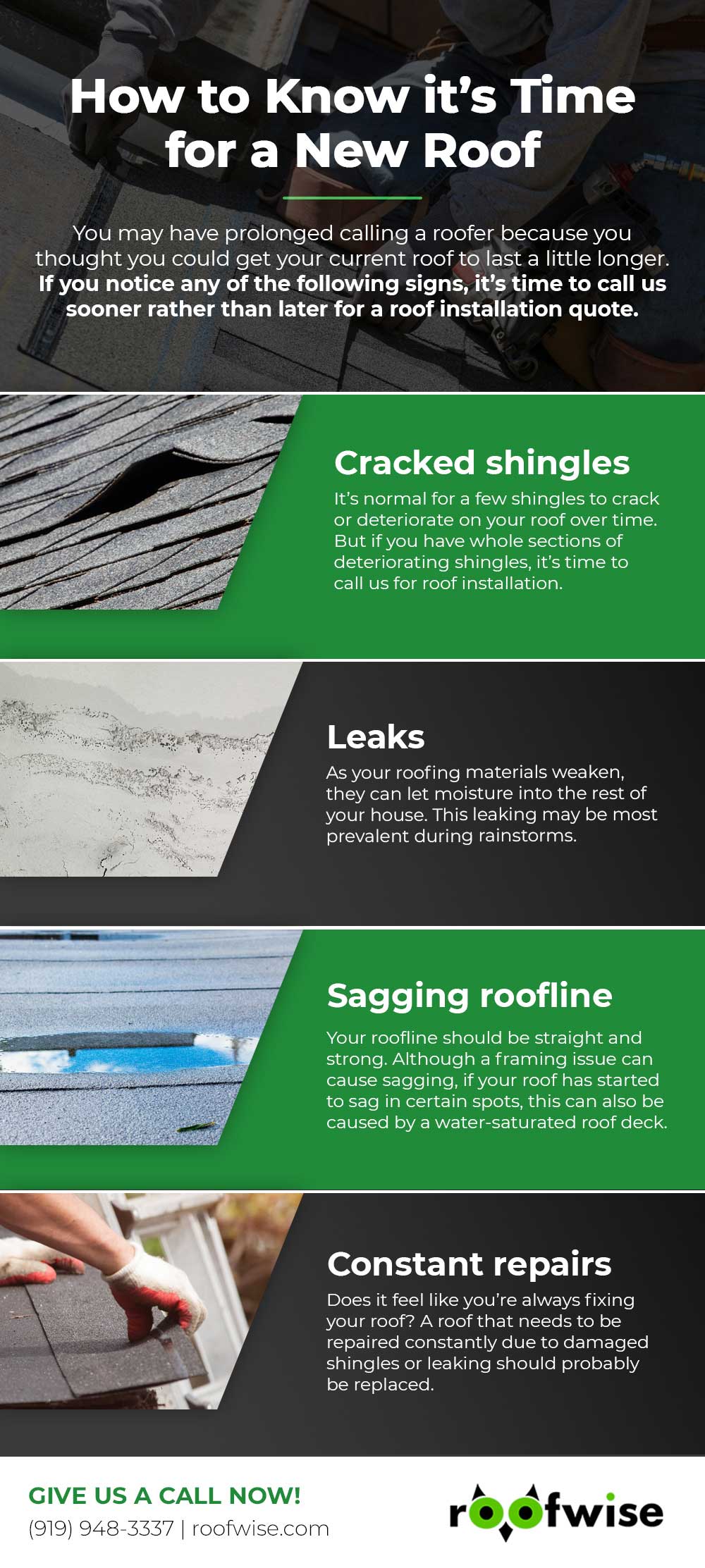 If you're ready to replace your home's aging roof, start by giving us a call at Roofwise. We use unparalleled roof installation techniques, and we guarantee exceptional results when we install your new roof.