If you are looking for peace of mind when hiring a roofing contractor, there are plenty of reasons to consider hiring a GAF Master Elite Roofing Contractor. At Roofwise, we are proud of our status because it represents a lot of training, hard work and commitment on our part to be part of the best group of roofers you can find. Not even 2% of roofers nationwide are able to achieve and maintain this certification.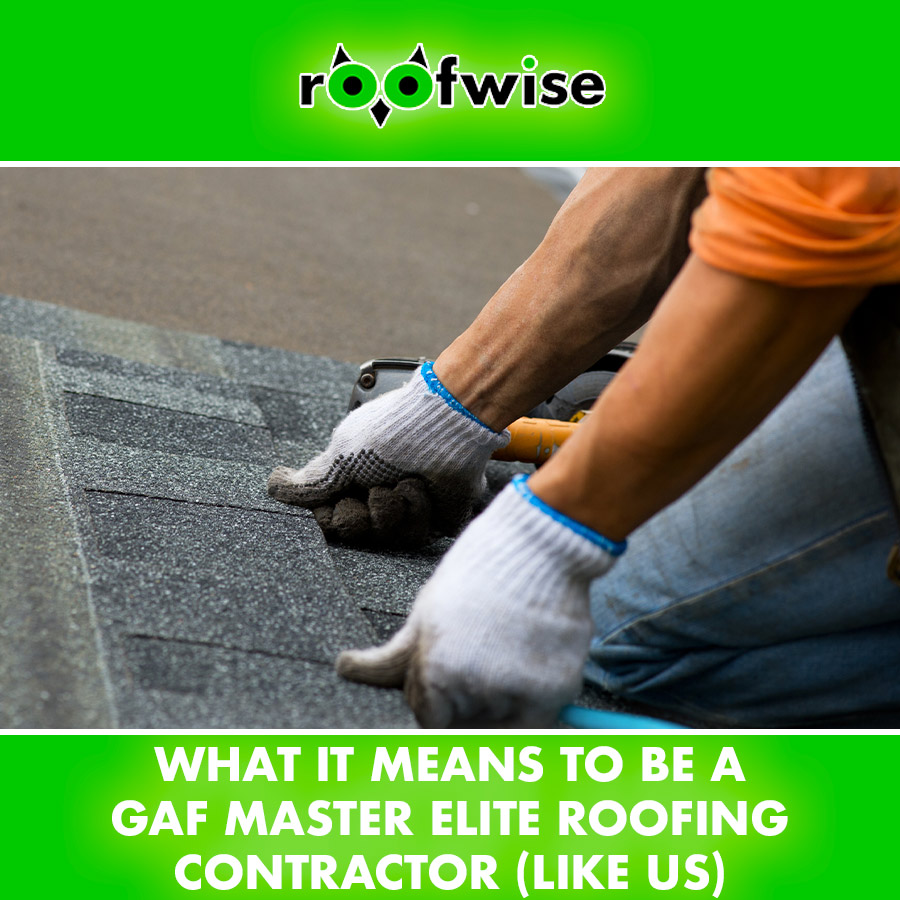 GAF was founded in 1886 and is now the largest manufacturer of roofing products in the entire continent of North America. Their GAF Master Elite Roofing Contractor certification is the highest level of certification in the roofing industry. It represents a serious commitment to install the best products in a superior fashion with consistency and integrity. Holding this certification also allows us to offer our customers special enhanced GAF warranties, including their Systems Plus 2-year warranty, their Silver Pledge 10-year warranty and their industry-leading Golden Pledge 25-year warranty. The Golden Pledge Warranty can give you ultimate peace of mind about your new roof – protecting you, your property and your investment for a full quarter of a century.
We are proud to use GAF products because they are industry leaders when it comes to innovation, sustainability and their commitment to the communities they serve. To achieve GAF Master Elite Roofing Contractor status, we had to complete factory training about their specific products, as well as demonstrate that we were fully licensed, robustly insured and committed to ongoing training as well. They also evaluate our work and reputation, conducting random inspections of roofs we have installed to ensure that their standards (and ours) are maintained on every job.