When it comes to choosing a roofing contractor, you have several options to choose from, with many of them making big claims about their services. We also like to make some big claims about our high-quality roofing services and expertise, but we have the proof to back those claims. Here's how we're different from your average roofing contractor.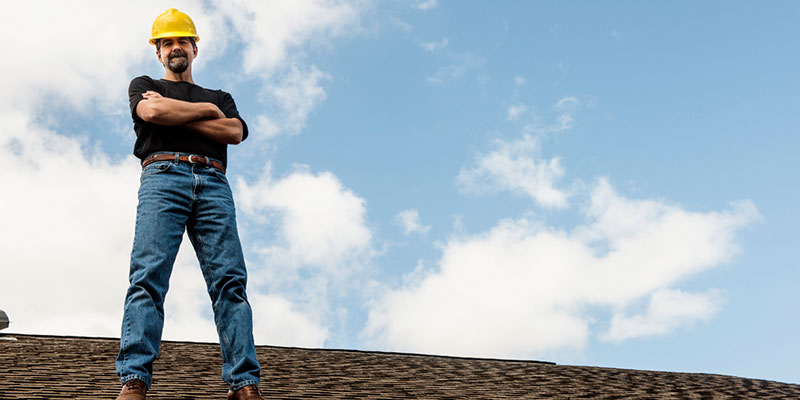 GAF Master Elite Roofing Contractor: Here at Roofwise, we are proudly certified as a GAF Master Elite Roofing Contractor. Only two percent of the nation's roofing contractors have achieved such a high level of certification. It represents our commitment to installing only the best products in the most superior manner while offering outstanding warranties on our work.
Unlimited General Contractor's License: For many roofing contractors, a permit must be obtained from the city once a certain price limit is met for a roofing job, putting an undesirable pause on the job. With our unlimited general contractor's license, we don't have to pause the job for such price limits. That means we can get any size of roofing job done faster and more efficiently than most roofing contractors on the market.
Equipters instead of tarps: Most roofing contractors will lay a thin tarp over your flowers and lawn and expect it to protect your plants from the 3.5 tons of debris that gets discarded from your roof during roof installations or other roofing projects. We prefer to use an equipter, which allows us to proactively gather and catch such debris before it can even hit the ground. That way, your flowers and plants can be just as beautiful after we're done with your roof as they were before.
As you can see, there's a lot that sets us apart from your average roofing contractor. If you'd like to learn more or give us the chance to prove it to you with our work, give us a call today.