Our team at Roofwise has extensive experience in residential roofing, and we want to help you keep your home's roof in the best possible shape. As part of that goal, here is an overview some key information you need to know about residential roofing—we'll go over all the components that your roof is made of to help you better understand how your roof works.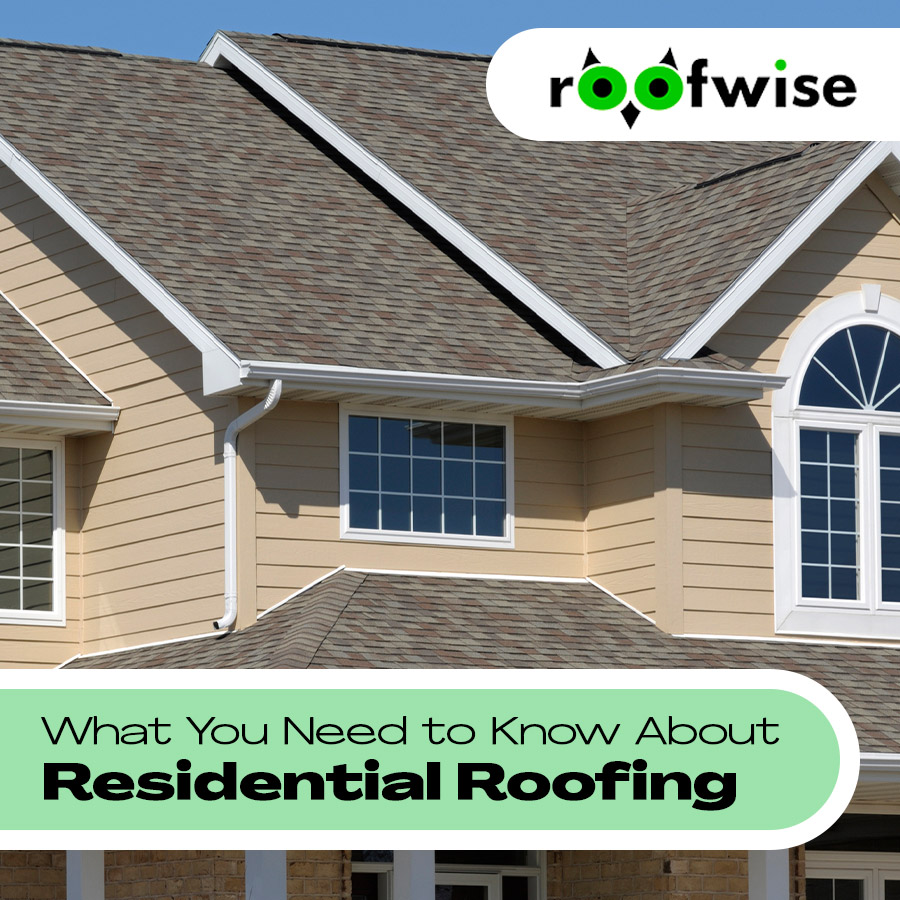 Shingles. Although other materials are gaining popularity, the topmost layer of most residential roofs is still asphalt shingles. Their purpose is to protect the roof's deck (also called sheathing) from the rain.
Underlayment. Underneath the shingles is the underlayment, a water-resistant material that resembles thick paper. The underlayment forms a waterproof barrier designed to further protect the roof (and the home underneath) from moisture damage from rain or snow.
Trim. Another key material in residential roofing is the trim, which is a thin material installed on the seams of a roof to provide additional protection for these key areas.
Flashing. Roof flashing consists of metal strips installed around the joints of the roof to prevent water from slipping through the gaps. A joint is any point where the roof changes direction, such as the peak between two slopes. Flashing is also installed around the chimney and other roof features.
Sheathing or Deck. Under all of these layers is the roof deck, also called sheathing. This part consists of sheets of plywood paced over the rafters.
Rafters. The rafters of your roof are thick wooden beams that support the roof deck and everything else.