At Roofwise, we understand that a roof replacement represents a significant investment, and that most homeowners would prefer to put that expense off for as long as possible. If you are looking for a way to maximize the lifespan of your existing roof and thus reap the greatest value, we recommend getting regular roof cleanings. In this article, our experts will provide more detail about why we make this recommendation and how roof cleaning services will benefit your home.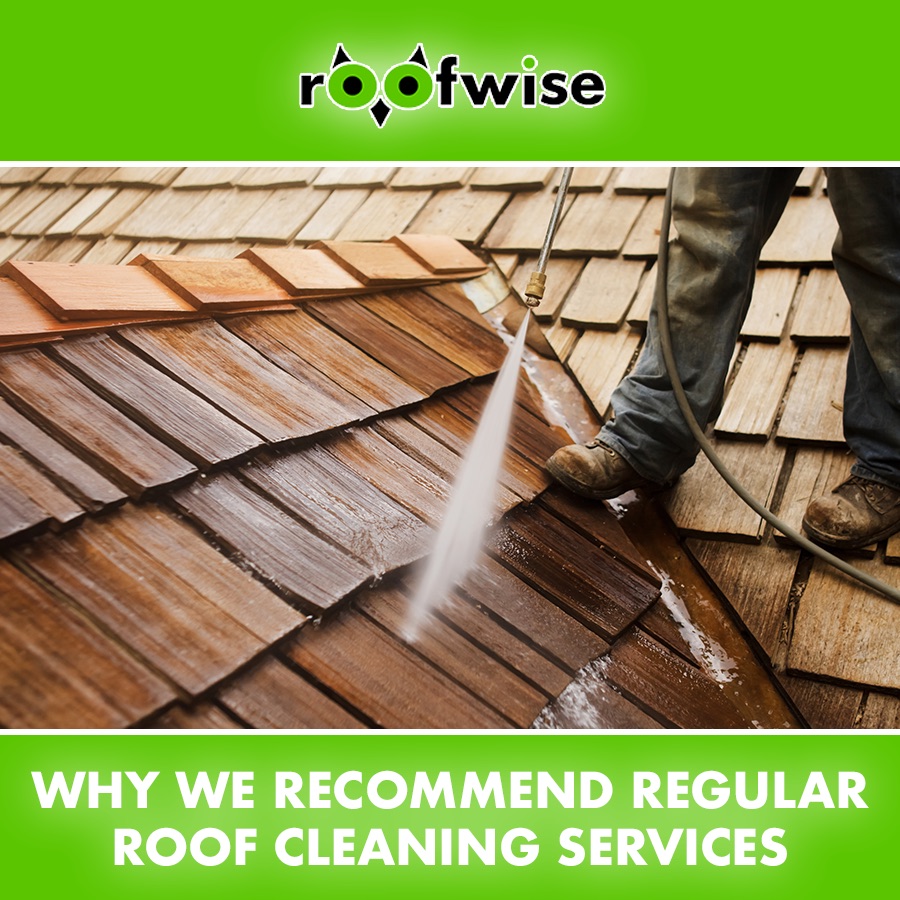 Remove Algae- One reason to get regular roof cleanings is that they get rid of any algae that has accumulated on your shingles. Algae is a microorganism that thrives in cool, moist environments, and it can easily set into your roof and shingles. Although algae won't damage your shingles, it can impact their performance, which makes cleaning it off a worthwhile endeavor.
Remove Moss- In addition to algae, moss can also grow on your roof, especially in the cracks between your shingles. Unlike algae, moss can do real damage–for instance, it can force the edges of your shingles to curl upward as it grows beneath them, making them more likely to blow off in high winds. If you notice that patches of moss are appearing on your roof, we encourage you to give us a call to schedule a roof cleaning.
Our team hopes that this information has been helpful to you. We are committed to providing the professionalism, quality workmanship, and value you deserve, and we invite you to call us at any time to consult with our experts.