Learn about all of our asphalt shingle roofing options.
When it comes to choosing the right roofing materials for your home, there can seem like an overwhelming number of options available on the market. However, one of the most popular materials for many homeowners is asphalt shingle roofing.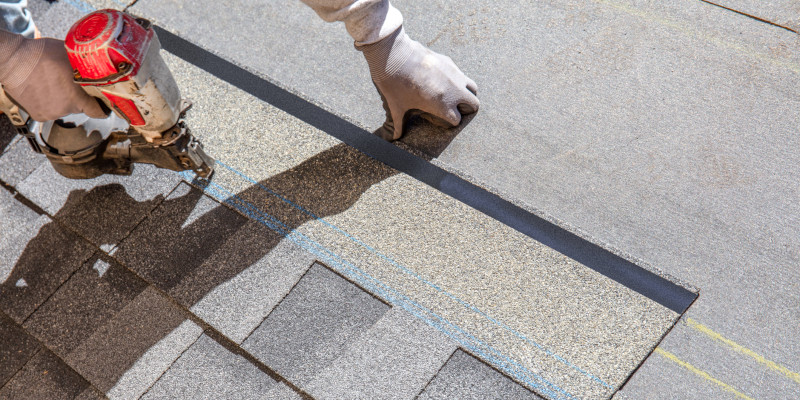 There are three main categories of asphalt shingle roofing materials to consider for your home: traditional, dimensional, and luxury shingles. Although each option is made of similar materials, there are a few ways to differentiate them from one another. Here's a quick guide to narrow down the best type for your roof:
Traditional asphalt shingles, also called "3-tab" shingles, have three small cutouts along the bottom edge of each shingle to fit together seamlessly. These shingles tend to be almost identical to one another in shape, size, and color, and they lay flat next to each other instead of being layered over each other.
Dimensional shingles, also called architectural shingles, are thicker than traditional shingles, making them ideal for windy areas or regions with more extreme weather. These shingles are often installed in a layered fashion to add more interest and dimension to the roof surface.
Luxury shingles, sometimes referred to as "designer" shingles, tend to be larger than other types of asphalt shingles and are designed to resemble other types of roofing materials. For instance, some luxury shingles are colored to resemble slate tiles or wood planks to give homeowners a unique look without sacrificing the reliability and durability of asphalt shingles.
If you need some help finding the right asphalt shingle roofing materials for your home, reach out to our experts at Roofwise. We can suggest the best options to meet your personal preferences, budget, and exterior design style in Apex, North Carolina.
---
Asphalt Shingle roofing in Raleigh, NC
Asphalt Shingle Roofing in Cary, NC