Choose our experts to install your asphalt shingle roofing.
Many homeowners throughout the Cary, North Carolina area have asphalt shingle roofs on their houses. After all, asphalt shingles are relatively affordable, highly durable, and come in a wide variety of shapes and colors to suit all design preferences. However, our team here at Roofwise will be the first to let you know that asphalt shingle roofing projects are only successful when an experienced roofing company handles the job. This is why we highly recommend contacting our skilled roofing contractors to install or replace your asphalt shingle roofing when you need a new roof.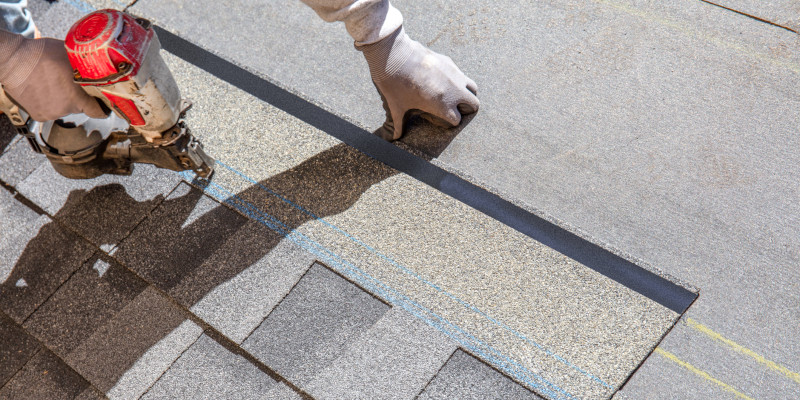 There are numerous roofing companies throughout the area, but very few have the same skills, technology, and values as we do. In fact, we're proud to be among the 2% of roofing contractors nationwide to hold a GAF Master Elite certification. This level of recognition allows us to offer better warranties on our roofs, giving you greater peace of mind. We're also committed to being a Certified Green Roofer, and we take care to process all debris and waste materials responsibly in order to keep your property safe and minimize our carbon footprint.
When it comes to asphalt shingle roofing, it's worthwhile to invest in the best. It's essential to select superior materials and choose the right roofing company to install your new roof for you. We know that there are a lot of options out there to choose from, but we will offer you the best value.
If you would like to learn more about our team, our qualifications, or our other roofing services, we encourage you to give us a call today.
---
Asphalt Shingle roofing in Raleigh, NC
Asphalt Shingle Roofing in Apex, NC