Unless you have really bad luck with storms and wind, your roof will likely last close to 10-15 years. At the end of its lifespan, you will need to schedule a roof replacement which will be a necessary investment. However, there are ways that you can extend the life of your roof and take a little more time before you need to replace it.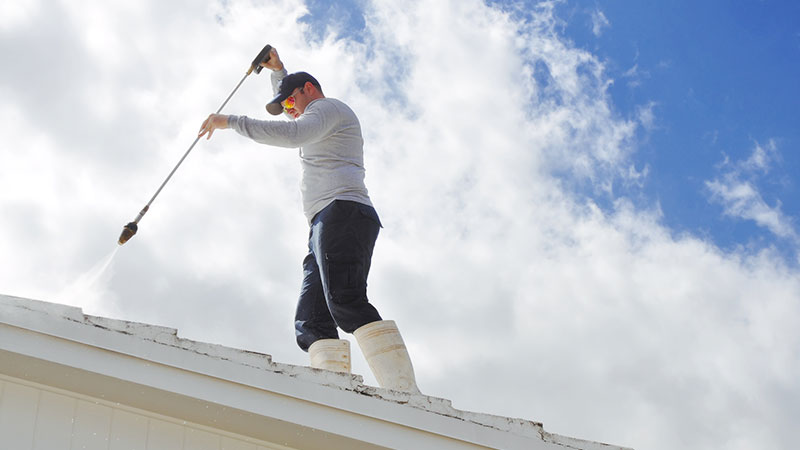 One of those ways is through roof cleaning. Here's how.
Avoid water damage: Your roof is the top layer of protection on your home against the elements, but this also means that it is often the first part of your home to fight against nesting insects and animals that could damage your shingles and roofing materials and lead to potential water damage. Regular roof cleaning can effectively remove such pests and nesting from your roof before such damage happens.
Prevent contaminants from causing damage: Your roof is also exposed to contaminants like dirt, grime, algae, moss, and more. Such contaminants can easily eat away at your shingles and damage your roofing materials if they are left on your roof long enough. Regular roof cleaning can remove these contaminants and effectively prevent the unnecessary damage they could cause.
Catch warning signs: The last way that regular roof cleaning can extend the life of your roof is by allowing us to catch any warning signs of failed roofing material or other needs for repairs. When we clean your roof, we can also perform a careful inspection of your roof to look for anything that might seem off.
These are just a few of the ways that regular roof cleanings can extend the life of your roof. You can give us a call if you would like to learn more or to schedule our services.